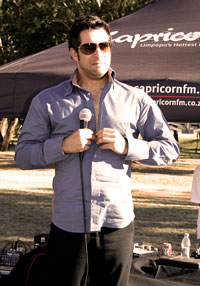 I have mentioned the Table of Unity a few times in my newsletters. Well the pics have finally arrived. Those of you who were there will know my (STRANGELOVE) shirt was auctioned and that I didn't take it off – but I had to do some quick thinking.
Here were some of the entries:
Gosh!!! Who does this "mike" think he is?? I'll show him!!
"This is going to hurt me more than it will hurt you!"
"UGH! I should have listened to Mom, but NO!"
My hands are shaky and my knees are weak
I can't seem to stand on my own two feet
Who do you thank when you have such luck?
I'm in love
I'm all shook up
Mm mm oh, oh, yeah, yeah!
Time for SuperMano!
The winner won a shirt of their choice (gents/ladies) from STRANGELOVE CLOTHING!